Featured Insurance Solutions
Financial strength of AXIS Capital Holdings Limited
2020 YE (USD)
*Ratings of insurance and reinsurance subsidiaries of AXIS Capital Holdings Limited
Meet your AXIS Insurance Leadership Team
"At AXIS Insurance, we're not afraid to take on complex and volatile risks. Why? Because, our expertise runs deep."
570+

non-profit organizations supported through our philanthropy

50+

LANGUAGES
SPOKEN

20+

offices worldwide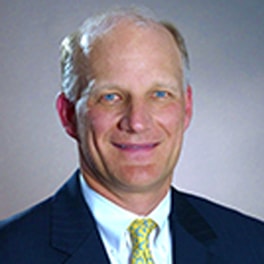 Peter Wilson
CEO, AXIS Insurance
Peter Wilson was appointed Chief Executive Officer of AXIS Insurance in April 2014. He joined AXIS in May 2013 as President of U.S. Insurance. Prior to joining the Company, Mr. Wilson served as President and Chief Operating Officer for CNA Specialty, a unit of CNA Financial Corporation, which is focused on professional and management liability, healthcare, surety and other specialized insurance products and services. During his more than 20-year tenure with CNA Financial Corporation, Mr. Wilson served in a number of leadership positions and had management responsibility for a diverse group of business units operating both in the U.S. and internationally. Prior to CNA, he served as an Executive Vice President at AIG, where he managed AIG's commercial public D&O business in the U.S.
See biography and experience
Edward Ashby
Global Head of Distribution, AXIS Insurance
Edward "Ed" Ashby is Global Head of Distribution at AXIS Insurance, a role he has held since June 2015. Ed manages distribution and business development across AXIS Insurance's global platform, working collaboratively with all business units to build strategic relationships with AXIS' largest trading partners. Ed joined AXIS Insurance as Head of U.S. Distribution in February 2014. Prior to AXIS, he spent almost nine years at QBE as Head of Global Distribution – North America (2010–2014) and Head of Credit and Surety (2005–2010).
See biography and experience
Mark Gregory
CEO, AXIS Insurance, International Division & CEO, AXIS Managing Agency Limited
Mark Gregory is Chief Executive Officer (CEO) of AXIS Insurance's International Division, and is responsible for all Insurance activities in London, Brussels, Amsterdam, Singapore and Miami. In 2017, Mark led the launch of AXIS Managing Agency Limited as its CEO. This firm manages and oversees all the activities of Axis Syndicate 1686 at Lloyd's of London. Mark began his career in 1980 as a broker. Prior to joining AXIS, he spent 15 years at Marsh where he was CEO of Marsh Global Markets International (2004) and was the Founding CEO of Bowring Marsh (2008). He was an Executive Director on the Board of Marsh UK Limited. He has served on the Board of the International Underwriters Association (IUA) since 2015.
See biography and experience
James Hamilton
Executive Vice President and Global Head of Accident & Health, AXIS Insurance
James Hamilton is Global Head of Accident & Health at AXIS Insurance, a role he has held since August 2018. James initially joined AXIS in March 2010 as Chief Executive Officer of Accident & Health Insurance for North America. He built AXIS' A&H insurance proposition from the ground up, using both traditional and emerging InsurTech-enabled distribution channels. Before AXIS, James was a Senior Vice President at Chubb (1999–2010) and led its North American Accident, Benefits and Life division. Prior to this, James held increasingly senior roles at CNA Insurance (1989–1999), culminating in his position as Vice President and leader of CNA Group Benefits.
See biography and experience
John Van Decker
President and Global Professional Lines Practice Leader, AXIS Insurance
John Van Decker is President North American Professional Lines and Global Professional Lines Practice Leader, managing teams throughout the U.S., London, Bermuda and Canada. John joined AXIS in December 2011 as Executive Vice President and Head of North American Professional Lines. John has more than 35 years of experience across professional lines, ranging from establishing new platforms to managing global business units. Prior to AXIS, John held senior positions at Catlin, CNA PRO and AIG.
See biography and experience
Robert Hartman
Chief Operating Officer, AXIS Insurance
Robert (Rob) Hartman was named Chief Operating Officer for AXIS Insurance in July 2017, having joined AXIS as Senior Vice President, Business Development, in November 2015. Before AXIS, Rob was a consultant at McKinsey & Company for more than 11 years, where he was a Partner in the insurance practice and led the Pittsburgh office for five years. Prior to his work with McKinsey, Rob served as Naval Flight Officer in the U.S. Navy for more than eight years, where he was a Mission Commander of P-3C Orion aircraft and completed three overseas deployments.
See biography and experience
Michael Baumel, Esq.
Chief Claims Officer, AXIS Insurance
Mike Baumel has served as Chief Claims Officer for AXIS Insurance since March 2020. In this role, he is responsible for all insurance claims activity worldwide, working closely with AXIS Insurance's Actuarial, Underwriting and Distribution teams to ensure that the business segment's Claims operation is fully aligned to AXIS customer and business needs. Mike joined AXIS Insurance in 2015 as Head of North American Claims. Prior to that, he served as ACE's Senior Vice President of Excess Casualty Claims. He previously held several management roles at CNA, including Head of European Claims, Vice President of Global Casualty Claims, Vice President of Healthcare/Medical Technology Claims, and Illinois Branch Vice President. Mike started his insurance career at GE's Employers Reinsurance Corporation, first as a claim handler and then in several claims leadership roles. Prior to joining the insurance industry, Mike practiced law for 10 years in Chicago, mostly as a Prosecutor.
See biography and experience
Brian Kemp
Executive Vice President & Chief Pricing Actuary, AXIS Insurance
Brian Kemp is Executive Vice President and Chief Pricing Actuary. Brian is responsible for AXIS' rate adequacy monitoring, pricing tool development, cat risk modeling and portfolio profitability analysis. Previously, Brian was Second Vice President and Actuary for Travelers where he supported the Oil & Gas and Public Sector segments, and led efforts in enterprise data warehouses. Brian was Assistant Director at Aon Risk Consultants (2004–2006), where he led enterprise risk modelling for non-insurance clients and reserving/pricing studies for clients with large self-insured retentions. Brian has held reserving, pricing and business intelligence roles at St. Paul Companies (1993–2004) and CNA Insurance (1984–1993).
See biography and experience
Carlton Maner
CEO, U.S. Division, AXIS Insurance
Carlton Maner is Chief Executive Officer of AXIS Insurance's U.S. Division and serves as the Global Property Practice Leader. Previously, Carlton served as President of AXIS Specialty Lines Division responsible for property, casualty and marine underwriting on a global basis. He joined AXIS in 2002 as Executive Vice President of E&S Property. Prior, Carlton was Senior Vice President of Westchester Specialty Division of ACE USA where he managed the property underwriting portfolio and catastrophe management division. Carlton has held underwriting positions at The London Agency, Zurich Insurance, Home Insurance Company and the brokerage firm of Haas & Dodd. Carlton launched his career at St. Paul Fire & Marine Insurance Company.
See biography and experience
Michael Silas
Executive Vice President, Head of Capital Risk Solutions, AXIS Insurance
Based in London, Michael Silas is an Executive Vice President and Head of Capital Risk Solutions at AXIS Insurance, a role he has held since 2017. Michael leads AXIS' proposition for commercial banks, multilateral agencies and export credit agencies, with a focus on loan non-payment coverage of project finance, aircraft finance and structured credit. Michael joined AXIS in Bermuda as a Vice President and Credit & Political Risk Underwriter in 2007, before taking his role as Senior Vice President in February 2012. Prior to AXIS, Michael spent 13 years at a major insurance broker in New York, Singapore, London and Amsterdam, rising to Senior Vice President specializing in credit and political risk brokering for financial institutions.
See biography and experience