AXIS Programs
Dedicated to Program
Insurance Business
A Winning Partnership
for Success
When we come together, we become stronger. This is our firm belief, and how we feel about our program business partners.
To support this, AXIS U.S. Program Business has teamed up with UL as part of our commitment to helping businesses understand the complex risks they face. AXIS will offer our Program Administrator partners and their customers the ability to access a state-of-the-art risk management platform that helps businesses proactively mitigate risk, increase productivity and improve overall profitability.
This 24/7 risk management platform contains over 1,000 health and safety training resources, across a variety of industries including but not limited to auto dismantlers, scrap metal dealers, auto dealers, landscape professionals, and more.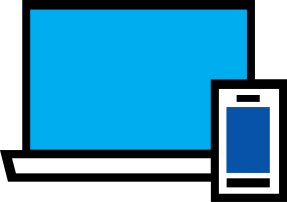 How to Access the Risk Management Platform
To access the AXIS/UL risk management platform, please fill out the form below:
About U.S. Program Business
AXIS U.S. Program Business teams up with experienced AXIS-appointed program administrators throughout the United States, enabling us to provide customer property and casualty insurance solutions for commercial and personal coverage. We offer a broad range of commercial and personal lines coverages for specialty, niche programs, focusing on small-to-midsize accounts. And you'll feel confident knowing our highly experienced team is skilled at evaluating, developing and managing program businesses. Plus, our program administrator partners have a high degree of technical expertise and share our disciplined underwriting philosophy.
About UL
UL is a global safety science leader. We deliver testing, inspection and certification (TIC), training and advisory services, risk management solutions and essential business insights to help our customers, based in more than 100 countries, achieve their safety, security and sustainability goals. We believe our deep knowledge of products and intelligence across supply chains make us the partner of choice for customers with complex challenges. Discover more at UL.com.