Our Customers
Target business
Manufacturing
Commercial construction
Transportation
Oil and gas/energy
Public entity
Hospitality
Retail and wholesale trade
Buildings and premises
Overview
U.S. Excess Casualty
When businesses require additional, or excess, coverage above a liability policy, AXIS offers the needed coverage. AXIS U.S. Excess Casualty Insurance specializes in structuring liability insurance for risks that fail to be insured through the standard market and other difficult to place business.
We have earned a reputation for quality underwriting of specialty accounts, rapid response and consistency in our underwriting approach.
100% dedicated to the wholesale distribution network
Highly specialized underwriting of complex accounts with a consistent approach
Proactive approach to claims
Solutions
Skilled underwriting to serve your client's needs
Target classes
Agriculture
Colleges, Schools, Universities
Commercial Construction (excluding wood frame construction)
Commercial Real Estate
Contractors Equipment Rental
Crane Rental
Discontinued Products/Discontinued Operations
Financial Services
Forestry
Gasoline Stations / Convenience Stores
Hospitality, including:
Hotels
Motels
Bars
Taverns
Restaurants
Clubs/Nightclubs
Manufacturers of products, including but not limited to:
Amusement devices
Auto parts
Boats
Chemicals1
Furniture
Machinery and equipment (all types)
Medical products (invasive and non-invasive)1
Oil & gas related machinery and equipment
Pharmaceuticals1
Nutraceuticals1
Safety equipment
Sporting goods
Toys
1Chemical manufacturers, invasive medical products manufacturers and pharmaceuticals manufacturers will only be entertained on a claims-made basis.
Non-Profit Organizations
Non-standard Premises/Habitational Exposures
Oil & Gas (excluding fracking operations)
Owner-Controlled Insurance Programs (OCIPs), Contractor-Controlled Insurance Programs (CCIPs), and Wrap-ups
Public Entities, including:
Cities
Counties
States
Special districts
Retail Trade
Retroactive Liability for Uninsured Periods
Service Organizations
Social Service Organizations
Sports & Entertainment (excluding concussion injury)
Transportation / Auto Liability, including:
Trucking - long haul, intermediate and local
Bus Operations - charter, transit and school
Specialty hauling, heavy hauling, waste hauling and oilfield hauling
Contractor fleets
Taxis, van services, limousines, car services and rapid delivery
Hired and non-owned
Warehousing
Wholesalers / Distributors / Importers
Capabilities
Liability protection
AXIS U.S. Excess Casualty Insurance provides coverage over underlying insurance programs with the following minimum requirements:
General Liability
$1 million/$2 million/$1 million
Auto liability
$1 million combined single limit (higher attachments may apply for accounts with larger, extra heavy fleets and/or long haul trucking accounts)
Employers liability
$1 million/$1 million/$1 million
Foreign Liability
Miscellaneous professional liability
Employee benefits liability
$1 million each wrongful act
$1 million aggregate
Liquor liability
$1 million each common cause
$1 million aggregate
Lower Middle Market
Our LMM team is backed by the AXIS Wholesale leadership you know and trust. We commit to being a market that is innovative, focused on the highest level of service, with the permanency and predictability you have grown to expect over the past 20 years.
Capacity: $5,000,000 or Less Within the First $25,000,000 x Primary
Lower Middle Market Target Classes
Manufacturing/Products, including, but not limited to:
Amusement Devices
Auto Parts
Furniture
Machinery & Equipment
Oil & Gas related machinery, fittings, equipment
Safety equipment
Sporting goods
Toys
Construction Industry
Commercial Construction (excluding any form of wood frame construction)
Contractors Equipment Rental
Excess Contractors Protective Liability
Excess Railroad Protective Liability
Transportation
Trucking
Heavy Hauling
Specialty Hauling
Oil & Gas Related Hauling
Hazardous Materials Hauling
Bus Operators (Charter, Transit, School)
Van Services
Para Transit
Ambulances — Emergency & Non-Emergency
Taxis
Car Services
Limousines
Moving Companies
Hired & Non-Owned Exposures
Excess Auto Buffers
Other Classes
Wholesalers
Distributors
Importers
Retail Trades
Warehousing
Oil & Gas
Not-for-Profit Organizations
Service Industries
Hospitality Industries, including, but not limited to:

Hotels
Motels
Bars, Restaurants, & Taverns
Nightclubs
Catering
Gasoline Stations and Convenience Stores
Commercial Real Estate
Agriculture Operations
Forestry
Sports & Entertainment (excluding Athletic Participants)
Special Events
Non-Standard Commercial Premise Operations
Discontinued Products
Discontinued Operations
Lawn & Garden Services
Amusement & Water Parks
Gun Clubs & Shooting Ranges
Claims
We deliver on our promises
We go further with claims resolution that puts your customer first. Utilizing our highly skilled claims specialists to deliver effective resolution that meets your customers' needs. Focusing on:
Quick decision making
Championing your needs
An honest approach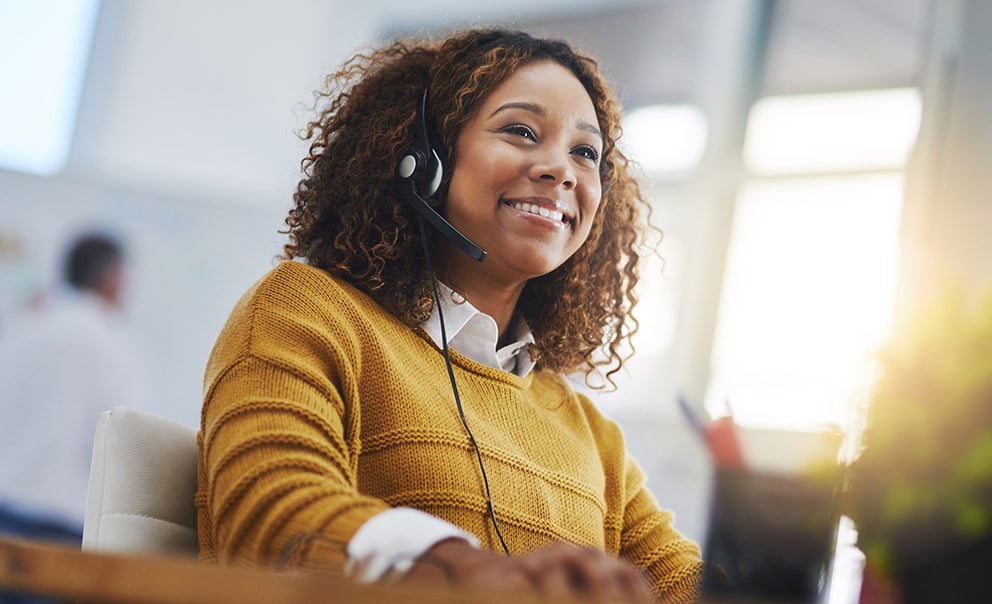 Related
What's happening at AXIS
Related news and updates across the organization
Find your future at AXIS
We are a global insurer and reinsurer tackling unique challenges. At the heart of it all? Our people. As unique as the risks we face.