Here for Our Clients and Partners
To help protect health and safety, most of our teams globally are working remotely, and we have suspended all business travel. In recent years, AXIS has made significant investments in technology that have enabled a seamless and efficient transition to working from home. We are fully operational using virtual meeting and collaboration tools to stay connected with our clients and distribution partners to address any questions or concerns that may arise. We are assessing and quoting risks and binding policies electronically, and providing electronic claims assessment and adjustment. We are ready to help.
For Additional Information:


AXIS Insurance
February 24, 2021: Update on the Irish High Court decision on FBD's Business Interruption Test Case
January 15, 2021: Update on UK Supreme Court decision on FCA's Business Interruption Test Case
November 2, 2020: Update on UK Business Interruption Claims and the Industry Test Case
Sept 16, 2020: Update on UK High Court Ruling of FCA's Business Interruption Test Case
June 18, 2020: Business interruption insurance test case brought by the Financial Conduct Authority
June 12, 2020: Information for UK customers who are struggling with their insurance payments

April 7, 2020: AXIS Insurance: Information for U.S. Policyholders
March 24, 2020: Broker email – Helping your business during this time of uncertainty


AXIS Insurance A&H
April 3, 2020: AXIS Accident & Health: Information for U.S. Insureds


AXIS Reinsurance
March 23, 2020: Broker email – Helping your business during this time of uncertainty


Additional Resources
Guide for joining AXIS virtual meetings

Claims information and making a claim
Here for Our Communities
We are committed to doing our part to support in COVID-19 response and recovery efforts. This includes committing $1 million in global and local philanthropic contributions to pandemic relief efforts, including $300,000 to International Medical Corps.

We also committed $100,000 of the COVID-19 funding, split between Partners in Health and Doctors without Borders, to support underserved communities that have been disproportionately impacted by the pandemic and that struggle with social inequality.

Finally, we have distributed $200,000 to organizations focused on COVID-19 programs in our local communities as well as in-kind donations, such as our Kansas City office's donation of unused masks and hand sanitizer to local organizations. Read more about our COVID-19 commitment in our press release, and about our approach to Corporate Citizenship here.
Here for Our Employees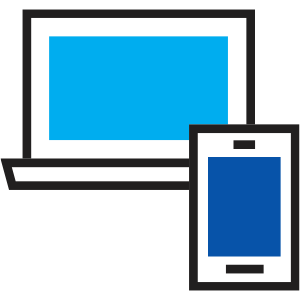 The health and safety of our employees is our top priority. Most of our teams globally are continuing to work remotely; we are also carefully reviewing health information in each region where we operate and will open certain offices when we feel it is safe to do so. We are utilizing remote collaboration and meeting technology to keep our teams connected, informed, and most importantly, safe.
We are:
Encouraging flexible work schedules for employees in need of support due to COVID-19-related circumstances, and use of paid time off when they feel unwell.
Enabling employees to work from home, and offering that returning to the office in 2020 is a voluntary, individual decision. We have also provided them with a stipend of 500 in local currency for office and technology equipment. We implemented a no travel policy in March 2020.
Offering resources such as masks, hand sanitizer and, where needed, dividers in our offices. All areas including workstations will observe social distancing of 2m/6ft, and cleaning will be completed accordance with local guidance (e.g. CDC).
Providing education, trainings, materials and resources to employees. This includes a digital Employee Wellbeing Center that lends guidance on topics such as health, mindfulness and wellbeing, as well as working and managing remotely. Parents can also find tools and resources for their children as they continue to work from home.