What type of business is it good for?
Any size employer group with:
Employees that travel domestically or internationally
Employees in high risk occupations
Head of Canada Insurance & Chief Agent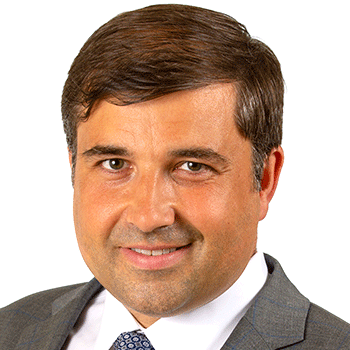 Dynamic product portfolio
Worldwide travel assistance services
Robust benefits and coverages
A person is accidentally injured every second of every day by a preventable event in the U.S. according to the National Safety Council.* AXIS Corporate Accident Insurance can help prepare for the unexpected.
Cost-effective coverage

Unfortunately, many companies are not aware that accident insurance can be inexpensive and easy to obtain. Consequently, they neglect it. But they shouldn't. So whether brokers and clients are looking for business travel accident insurance, basic/carve-out and voluntary AD&D insurance or travel assistance services, they can turn to AXIS for the right coverage. We go beyond by delivering customized policies and services that meet the specific needs of employees—and businesses—cost effectively.
*National Safety Council, Injury Facts® 2019.
Limits
Up to $5 million per person AD&D limit
Up to $50 million per accident aggregate limit
Multi-year terms and rate guarantees


Out-of-country medical
Medical evacuation and repatriation
Security evacuation
War risk
Coma
Living benefits when a covered accident results in a critical, but not fatal injury
Travel emergency benefits
Benefits to help ease the burden of loss through financial support for child care, college, retraining and other expenses
Not all insurance coverages or products are available in all states and policy terms may vary based upon individual state requirements. Issuance of coverage is subject to underwriting and coverage depends upon the actual facts of each case and the terms, conditions and exclusions of each individual policy. anyone interested in an insurance policy should request a copy of the policy itself for a description of the scope and limitations of coverage The information on this Website is provided for informational purposes only and is not an offer to sell, or a solicitation to buy, any particular insurance product. No insurance product is offered or will be sold in any state in which such offer or solicitation would be unlawful under the laws of such state. Certain products may be offered by AXIS companies not licensed in your state and therefore may only available through a licensed surplus lines broker. Surplus lines insurers do not generally participate in state guaranty funds and insureds are not protected by such finds, and surplus lines insurers are not always subject to the same insurance regulatory standards applicable to licensed insurance companies.
Experienced and efficient claims management
Close Collaboration
Between Claims, Underwriting & Distribution Partners
Our approach to claims resolution is simple: we put the client first. By tapping claims professionals who are highly skilled and experienced at facilitating effective claims resolution, we are able to meet your clients' needs. What's more, we specialize in managing third-party administrator relationships.
Learn more about claims