What type of business is it good for?
For the risks associated with developing, building and operating:
Offshore Wind Projects

Onshore Wind Projects

Commercial Roof Top PV Solar Projects

Commercial Ground Mount PV Solar Projects

Residential Roof Top PV Solar Projects

Energy Storage Projects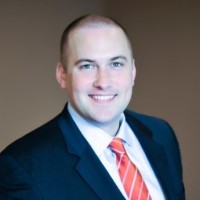 Highly experienced renewable energy underwriters
Global insurance solutions
Capacity also available from AXIS Syndicate 1686 at Lloyd's Box 120
Our dedicated team has extensive experience and an in-depth understanding of the unique risks faced by companies in the renewable energy industry. AXIS is able to offer specialized property and casualty coverage for every stage of a client's solar, wind or energy storage project, from development through operation, for all types of project sizes. What's more, our commitments are covered by up to $250 million in in-house capacity. Our clients include project developers, owner/operators, engineering, procurement and construction (EPC) companies and operations and maintenance (O&M) providers around the globe.
Solutions
Solution
AXIS Advance Loss of Profits Insurance
Solution
AXIS Business Interruption Insurance
Solution
AXIS Casualty Insurance
Solution
AXIS Construction All Risk Insurance
Solution
AXIS Contingent Business Interruption Insurance
Solution
AXIS Delay in Start-up Insurance
Solution
AXIS Employers Liability Insurance
Solution
AXIS Marine Transit Insurance
Solution
AXIS Mechanical Breakdown Insurance
Solution
AXIS Natural Catastrophe Insurance
Solution
AXIS Operating All Risks Insurance
Solution
AXIS Phased Handovers Insurance
Solution
AXIS Testing and Commissioning Insurance
Solution
AXIS Third-party Liability Insurance
Solar energy
Solar project developers
Solar project EPCs
Solar project OEM providers
Solar project owners and operators
Solar equipment manufacturers
Wind energy
Wind project developers
Wind project EPCs
Wind project OEM providers
Wind project owners and operators
Wind turbine manufacturers
Claims
Clients can rest assured that when a claim is filed AXIS focuses on:
Quick decision making
Championing your needs
An honest approach
Learn more about claims