Our Focus
Central to our Corporate Citizenship initiative is building and strengthening organizational and societal resilience, while delivering long-term value to our colleagues, shareholders, customers and other stakeholders. Our Citizenship program, designed to address environment, social and governance (ESG) factors, is guided by frameworks like the Principles for Sustainable Insurance and the United Nations Global Compact, which we signed in 2020.
Environment: Protecting our planet
Climate-related risks are among the most serious issues facing the world today and we believe that (re)insurers have an important role to play in mitigating climate risk and supporting the transition to a low-carbon economy. As part of our efforts, AXIS is:
Investing in our Renewable Energy business, where AXIS is a top global player, and promoting the increased adoption of alternative energies as part of the climate transition
Phasing out thermal coal business from our insurance, facultative reinsurance, and investment portfolios, and significantly limiting business related to oil sands and the Arctic National Wildlife Refuge. Read our policy here
Actively tracking our greenhouse gas emissions (see results here) and using the results to reduce our Scope 1 and 2 footprint in line with the latest climate science
We are committed to using our voice to advocate on climate issues and are proud and active participants in industry-wide initiatives. Examples include:

Member of the IDF, a partnership among the United Nations, the World Bank and members of the insurance industry

Member of the Sustainable Products and Services Workstream of the Sustainable Markets Initiative Insurance Task Force, convened by HRH Prince of Wales and chaired by Lloyd's

Member of the Geneva Association, the international think tank of the insurance industry

Partnership with the University of Illinois Gies College of Business to support sustainability-related initiatives, read recent research papers here
At AXIS, we value and actively welcome different perspectives and experiences, and we are focused on creating a culture of inclusion. We see diversity as a strategic imperative that is core to our business and to our culture. Our DEI approach addresses five key areas including internal education and awareness, recruitment and mobility, career development, voice and advocacy, and measurement.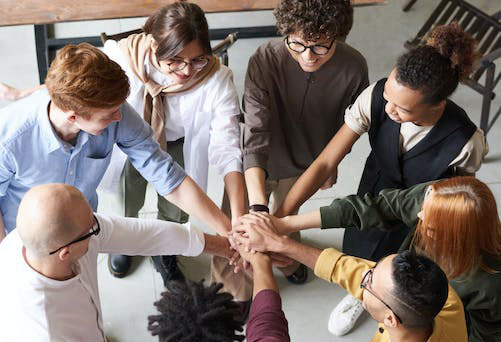 Our DEI Council
Our Diversity, Equity and Inclusion (DEI) Council is comprised of approximately 20 members representing a diverse range of backgrounds and geographies. The Council advocates for a diverse workforce, and serves as a key agent in the employee feedback loop – engaging with colleagues across AXIS to ensure our programs resonate, a variety of voices are represented, and that we're making progress against our five key pillars.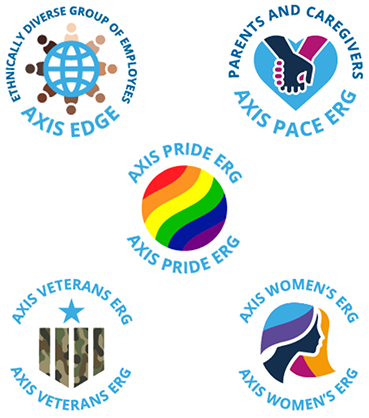 Our Employee Resource Groups
Our five Employee Resource Groups (ERGs) – AXIS Pride (LGBTQ+), EDGE (Ethnically Diverse Group of Employees), PACE (Parents and Caregivers), Veterans, and Women – are employee-led and open to all employees. ERGs are key partners to the DEI Council in advising and participating in the recruitment, retention and development of our diverse colleagues. They create a safe place for members to create connections across the globe, share their whole selves, and build a sense of community.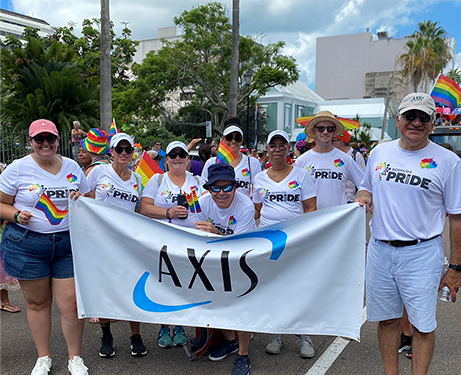 Our Initiatives and Work
in the Industry
We are committed to engaging in DEI initiatives across the insurance industry. We have established and will continue to grow relationships with the National African American Insurance Association (NAAIA), Dive In, Bloomberg Gender Equity Index, WSIA Insurance Industry Diversity Foundation, and the CEO Action Pledge for Diversity to foster inclusion in the industry.
AXIS leaders are on the boards of some of these and other organizations dedicated to diversifying the industry.
Our DEI Goals
We have set DEI goals to achieve global gender parity in all levels of our workforce by 2025 as well as goals to increase ethnic and female senior representation through a formalized approach that includes:
See our recent Proxy for our global gender demographics as well as the racial and ethnic demographics of our U.S. colleagues.
We are committed to providing a professional and respectful work environment. We are also firmly committed to providing equal opportunity in all aspects of employment and all employment practices are based on ability and performance. We have a zero-tolerance approach to discrimination, verbal or physical harassment, and disrespectful, threatening or violent behavior.
We leverage our industry position to help encourage change on DEI issues. AXIS leaders sit on the boards of organizations like Insider Progress, the National African American Insurance Association, and the WSIA Insurance Industry Diversity Foundation to foster inclusion in our industry.
Philanthropy: Investing in our communities
Our Philanthropy programming empowers our people to give back at the global, local and individual level.

To lead our philanthropic efforts, we established a global philanthropy committee as well as nearly 20 local committees to lead initiatives across the regions where we operate. As a result, all of our giving and volunteer programming is driven by our people. Aligned with our Citizenship priorities, the majority of our local funding is concentrated on causes addressing Diversity, Equity, Inclusion (DEI) and Climate.
In addition to year-round opportunities to engage in the community, each year we host a Global Giving Rally – held over several months. During this period, our people are encouraged to use paid time off to volunteer at local organizations. We also offer one additional paid day off to volunteer at any point during the year and volunteering opportunities during work hours throughout the year.
As part of our investment in our people and communities, AXIS also sponsors a Matching Gift Program, an employee Grant Program and special opportunities to give back in partnership with our DEI and environmental initiatives through our internal Employee Recognition Program, AXIS Applause.
Recent Awards and Recognitions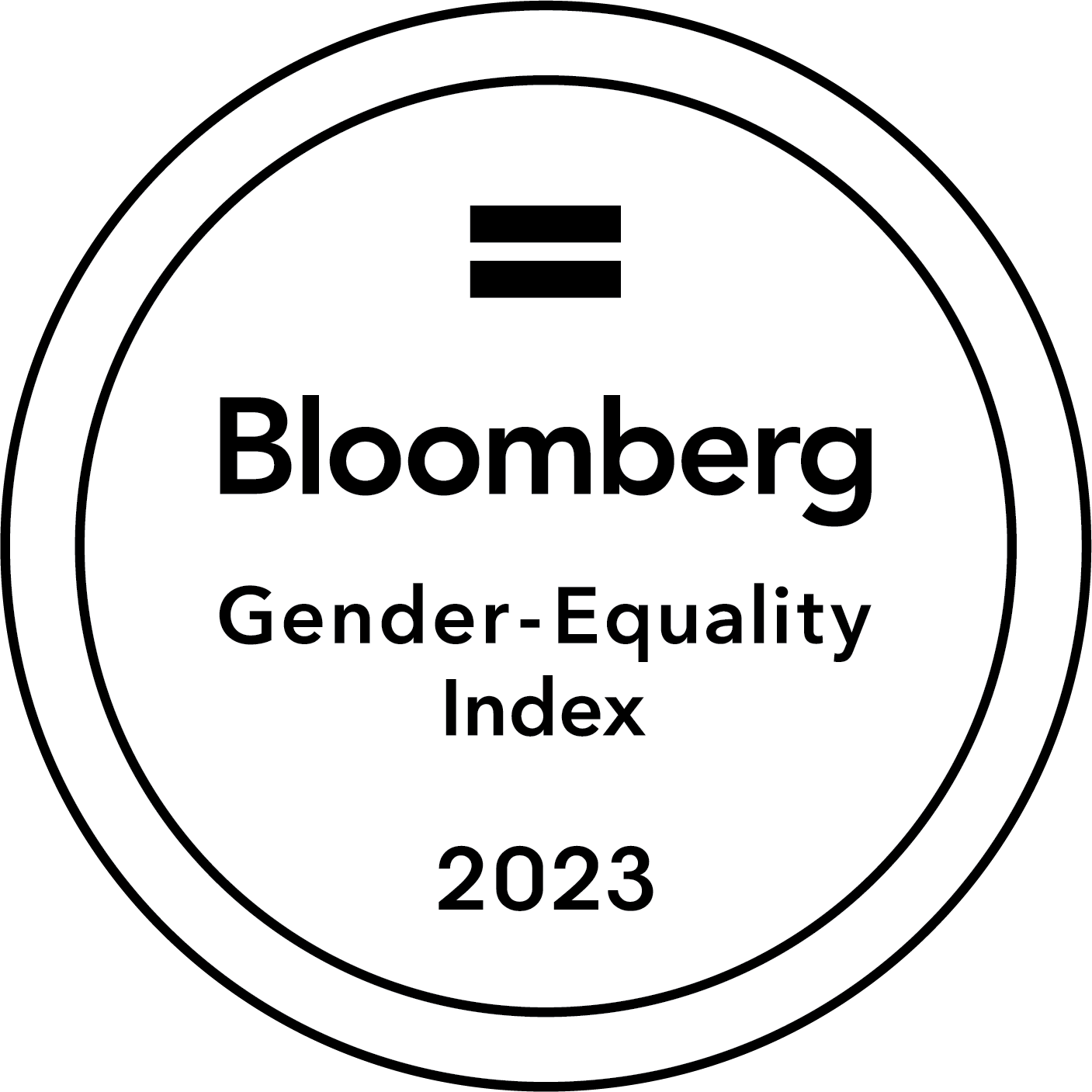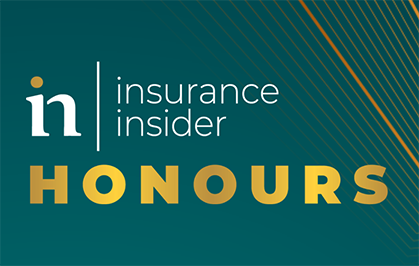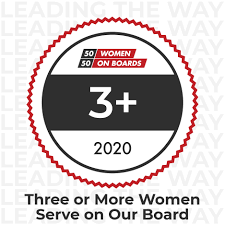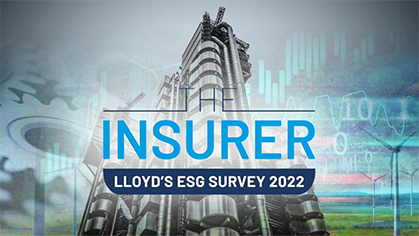 ESG Governance
The Corporate Governance and Nominating Committee of the AXIS Board of Directors provides oversight for Corporate Citizenship and ESG activities and policies. Our Board, along with our Risk Committee, oversees the risks and opportunities related to the Company's climate change exposure and initiatives and receives regular reports relating to climate change as part of their standing agendas. See our Board's committee composition here.
Day-to-day initiatives are guided by corporate policies and staff-driven committees overseen by AXIS' General Counsel. This includes a Corporate Citizenship Committee with dedicated global leads focused on overall strategy, climate, DEI, and philanthropy, and numerous staff-led committees such as our Climate Change Working Group, DEI Council, and Philanthropy Committees.
ESG Policies
ESG Reporting
At AXIS, we are committed to reporting out to stakeholders regularly on ESG issues. See below reporting aligned with:
Principles for Sustainable Insurance

Sustainability Accounting Standards Board (SASB) standards for the insurance industry

Task Force on Climate-Related Financial Disclosures (TCFD) Report

United Nations Global Compact Communication on Progress

Bloomberg Gender-Equality Index (GEI)

UK Gender Gap Report

AXIS Statement on Data Privacy and Security