What type of business is it good for?
Alternative asset managers

Private equity firms
Venture capital firms
Real estate investment funds

Portfolio company investments

Highly experienced and centralized underwriting and claims team
Comprehensive underwriting approach to the alternative asset management space
Worldwide coverage, where permissible by law
Through a broad range of insurance product offerings, AXIS Management Liability Insurance for Private Equity can be tailored to the needs of both the alternative asset management firms and their portfolio company investments. This includes general partnership liability insurance (including ancillary lines) for the fund manager and AXIS D&O/EPL/Fiduciary Insurance for their portfolio company investments. Additional product offerings include Side-A cover and cyber offerings for both fund and portfolio companies. Our highly experienced, centralized underwriting and claims specialists take a comprehensive approach to underwriting for organizations in the alternative asset management space. Owing to a deep understanding of our target classes, we can focus on areas where we can provide a differentiated product at a superior value. In the event of a claim, our specialists have the experience and skills to facilitate an efficient resolution.
Meet the Commercial Management Liability team and learn how they can help navigate your customers through the complexities of business.
Podcast
An exploration of duty to defend and reimbursement policies.
Listen to our experts Doug Wordekemper and Kelly Barron, Regional and Product Managers from our Management Liability teams, and find out how AXIS can help your business make the right decisions to suit its circumstances.
Cyber Theft Under a Commercial Crime Policy
Join our experts, Jason Rubman, SVP and Regional Manager, and Lisa Block, SVP and National Commercial Crime Product Leader, as they discuss how Crime policies may respond to cyber theft incidents, from social engineering to funds transfer fraud.
Solutions
Solution
AXIS Crime/Fidelity Insurance
Solution
AXIS Cyber Insurance
Solution
AXIS Employee Theft and Theft of Clients' Property Insurance
Solution
AXIS Financial Institution Bonds
Solution
AXIS General Partner Liability Insurance
Solution
AXIS Investment Management Liability Insurance
Solution
AXIS Legal Expense, Restoration Expense and Investigative Expense Insurance
Solution
AXIS Private Company D&O/EPL/Fiduciary Liability Insurance
Solution
AXIS Social Engineering Insurance
Side-A solution directors and officers liability
Employment practices liability
Fiduciary liability
Multi-employer fiduciary liability
Commercial crime coverage
Not-for-profit organization insurance
Privatus® Plus+ (directors and officers, employment practices liability, fiduciary liability and crime insurance for privately held companies)
General partners liability and limited partnership reimbursement coverage
Excess follow-form protection for professional lines
Cyber insurance
Forgery of negotiable instruments and payment card instruments
Computer transfer fraud
Funds transfer fraud
Inside the premises coverage
In transit coverage
Personal accounts coverage
Guests property coverage – safe deposit box and premises
Note: All capabilities (including deductibles, self-insured retentions, limits of liability and minimum premium) are for illustrative purposes only as to products offered by AXIS insurers licensed in the state and not necessarily indicative of the capabilities of any other AXIS company. Not all insurance coverages or products are available in all states and policy terms may vary based upon individual state requirements. Issuance of coverage is subject to underwriting and coverage depends upon the actual facts of each case and the terms, conditions and exclusions of each individual policy. anyone interested in an insurance policy should request a copy of the policy itself for a description of the scope and limitations of coverage The information on this Website is provided for informational purposes only and is not an offer to sell, or a solicitation to buy, any particular insurance product. No insurance product is offered or will be sold in any state in which such offer or solicitation would be unlawful under the laws of such state. Certain products may be offered by AXIS companies not licensed in your state and therefore may only available through a licensed surplus lines broker. Surplus lines insurers do not generally participate in state guaranty funds and insureds are not protected by such finds, and surplus lines insurers are not always subject to the same insurance regulatory standards applicable to licensed insurance companies.
Documents
Claims
We go further with claims resolution that puts your client first. Utilizing our highly skilled claims specialists to deliver effective resolution that meets your client's needs. Focusing on:
Quick decision making
Championing your needs
An honest approach
Learn more about claims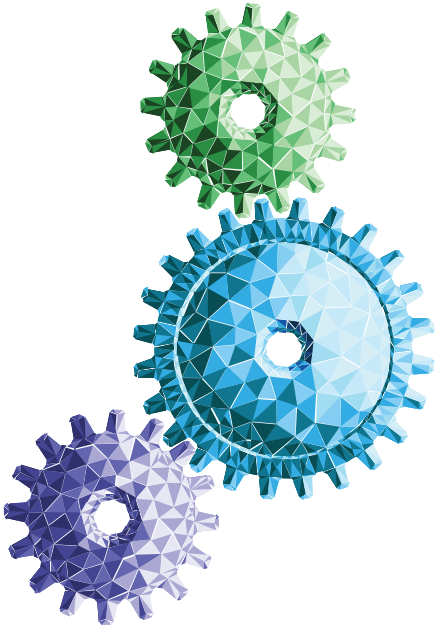 For insureds: Attorney panel finder tool
AXIS has carefully selected law firms with expertise in both employment and commercial/directors and officers litigation. AXIS insureds can access significantly discounted rates when working with these specialists.
Our approved service providers
Clients with AXIS Breach Response Insurance can receive payment for expenses related to data breaches. Please see the list of AXIS approved vendors who provide breach-related services to clients.